Post by Bonzo on Mar 12, 2014 8:52:19 GMT -5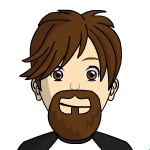 Trey
Not really off topic, this has sort of become the official Led Zep thread, so all good.

I have it on reasonably good authority that the Mothership vinyl was cut from the CD master, so yes, it has the compression many people hated. But, the vinyl sounds slightly less compressed because, well, it's analog. For me personally, I listened to the Mothership CD once and hung it up. For me it was a a total money grab. They sold it as a modern day remastering for the digital age, but the set was a total waste of time. It was the third time they'd basically released the same 2 CD compilation thing (Remasters and Early/Later Days proceeded it), and that's not even talking about the Boxed Set, Boxed Set 2, The Entire Catalog Boxed Set, all the CD's being put out again individually remastered, and the 3 or 4 releases of the entire catalog from Japan (and Rhino) in the mini-lp packaging.
Bottom line, it's all in who you ask. It's a bit like speakers; 2 people can be listening to an A/B comparison in the same room with the same equipment (but the speakers), and they will like the opposite speakers better. I know some people who prefer the original Zep CD's from the 80's the best, because basically NOTHING was done to them. Some people prefer the 90's remastering. Some people like the Mothership mastering. There is another remastering that was done strictly for iTunes and other digital sources that has been out for what, a year now or more. What many people are hoping for with this new set is that Zeppelin will finally have a true audiophile recording available. I'm not holding my breath on that one, and I think people will seriously be disappointed if they don't let it go. It's just my opinion, but I don't think Led Zeppelin music is meant to be audiophile quality. That veil is part of the sound. For these new releases, my guess is most all noise will be removed, and yes, there will be compression. But that's just me guessing. I guess we'll have to wait until June to see. What I'm almost sure of is there will be strong opinions on both sides of the fence.
The only true ray of light for me is that they supposedly, for the very first time, went back to Jimmy's own original personal tapes. Now THIS could make a big difference, and that I'm excited about.