Post by dcg44s on Sept 17, 2016 15:42:45 GMT -5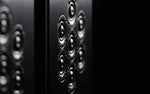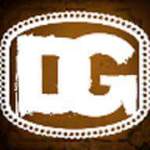 On the content side I am pretty much dismissing any streaming options because of issues in delivery and reports that it isn't all that great generally.That leaves discs which is just fine with me because my old self is a physical format fan anyway.The problems with UHD discs are options and cost.I have no plans to upgrade films that I already own to the new format with the possible exception of a handful of favorites should they become available.The selection of movies currently available on UHD isn't doing much to excite me and the pricing stinks.
They wanted me to pay a premium for Blu-ray over DVD and now they want another premium for UHD over BD.Cost just keeps escalating and my finances can't match the rate of escalation.A perfect example,a while back I was actually thinking about buying Chappie in 4K but found that I could purchase a three film Blu-ray set with Chappie,District 9 and Elysium for less money.Three films instead of one and a lower cost on top of it.Guess which I chose?
4K is something that I want but not an absolute necessity.Real world value for my dollar is a big consideration.I have the idea in my head that I will likely upgrade by buying the player first since it also serves as a BD player,buying discs very selectively since they also include the BD copy and waiting to upgrade the display last since it is the most costly component and to give OLED more time to drop in price.
Please add Already have a 4k player to the poll as it will be more accurate. thanks
Not my poll.