Post by Axis on Sept 23, 2016 23:10:21 GMT -5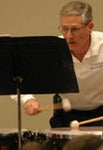 I was just looking over the official planned board changes for the XMC-1. Neither mention anything about HDR (HDMI 2.0a). "Everybody" who reviews HDR sets says that the
big
change from HD 1080P is really not the 4K aspect, but the HDR and wider color gamut that is being designed with it. I hope the XMC-1 board changes can be further clarified as to HDMI 2.0a, specifically regarding HDR. The two changes I see give you (1) Full 4K native resolution, (2) Atmos/DTSX. HDR is "paramount" - is it there? I apologize if this has been mentioned already.
This is a post by KeithL from a few weeks ago which answers your question.
The "current" HDMI update board, which will be available as an upgrade in a few weeks, and which will be included in all new units shipping from now on, has one input and one output which support
HDMI 2.0 and HDCP 2.2
.
This fulfills all the requirements for 4k, including the copy protection,
WHICH MEANS THAT THIS BOARD WILL PASS ALL "STANDARD 4k SOURCES"
(it
will
pass the signal from 4k satellite and cable boxes, and from 4k disc players).
This board is at the top of the unit, and requires you to remove and replace quite a few screws, and several cables - but doesn't require any soldering.
While we
PREFER
to do the installation here, we will probably allow people to do it themselves if they really want to.
This board will
NOT
support HDR10 (which is part of
HDMI 2.0a
), and probably won't work with the 4k version of Dolby Vision HDR.
There will be
ANOTHER
HDMI board upgrade around year end 2016 that will upgrade multiple inputs and outputs (probably all of them) to HDMI 2.0a.
This future board will support
HDMI 2.0a
(and, of course, HDCP 2.2), and
WILL
support HDR10 (HDR10 is part of HDMI 2.0a) and Dolby Vision at 4k.
(It may also support HDMI 2.0b - but I'm not prepared to even discuss that yet

.)
"ANOTHER HDMI board upgrade around year end 2016"
I noticed this right when Keith posted it.
I just may drop the coin on the XMC-1 with this board. I wanted the Emersa but if this comes out first it may be end game for me.