Post by monkumonku on Aug 4, 2017 17:02:08 GMT -5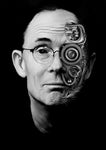 lot
of how a sub sounds in a room has to do with the room itself. You CAN overload a room with bass and make it into an echo chamber. Even if you have bass traps galore.
One of the features I particularly like about my new PowerSound Audio S3601 is the fact that it has a "room size" dial on the plate amp. As you turn the dial from "large" to "small," not only does the damping change but also the low end of the frequency response is removed to give the bass a "tighter" sound, regardless of the sized room that the sub is plunked down in. For now, I have a 3,500+ cubic-foot room with vented corners, so I'm running the sub at the limit of its "large" range. But should I move to another house with a smaller listening room, I'm hoping that the size adjustment on the sub will allow me to use the same sub in a smaller room.
When I reviewed the BasX surround system, the two S12 Emotiva subs worked amazingly well in my room. But I wouldn't necessarily recommend them for a much smaller room...
There's a lot to be said for "sizing the subwoofer to fit the room." In a smaller room, I'd expect better performance from the Emotiva S8 or S10 than I would from the S12. Sometimes buying the biggest & baddest isn't the best choice...
And I'd still have to append that last sentence by adding "unless the sub has room-size compensation."
Boom
I'm trying to think through this in a logical way and wonder why would a small sub be better in a small room than a large one? A large sub should have better performance characteristics (I'm assuming we are talking about small versus large from the same manufacturer or from quality manufacturers) so why wouldn't it still be better, no matter what the room? I suppose you could say it depends on the interaction with the room but that is more a function of the sub design rather than the size of the driver.
I think that a large sub could be considered overkill for a small room because it is capable of higher SPL's that aren't needed for a small room and maybe some people turn it up too high just because they can, and they equate louder with better. But sound quality wise, at similar volume levels, I would think a large sub is better than a small one.