Post by monkumonku on Aug 11, 2018 11:05:40 GMT -5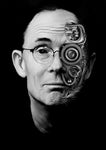 This brings up a very interesting question - Is the change in Linda's voice actually on the recording or not? If so, then your components that "lift veils" are actually distorting what they're being fed. If not, then your components (the MR & UR/SGC) are truly "lifting veils."
This is, ultimately, a relativistic question, and without having a "source reference" recording, you may never know whether or not your components are accurate or merely euphonic. This is just another way of saying that you can't tell whether the muffling of Linda's voice was really on the recording or not.
Is it possible that the "extra detail" you're hearing is from a slight frequency response bump in the presence range?
The only conclusion that can really be drawn is that your MR & UR/SGC combo either sounds better to you (or not). This is the dilemma for all reviewers. Unless you were present at the original performance, you're at the mercy of the recording.
Great review, by the way - thanks!
Boom
A very good point and there's no way for me to know for sure. Given what I am hearing across the board (see comments about bass, mids, and highs across many different recordings) and how suddenly I can hear little details that got obscured before (and these are coming across a range of frequencies) - I feel pretty confident that all I am hearing is truly in the recordings, and not just on Linda's stuff. In other words, I think it's unlikely to be a frequency bump since I hear the change across a range of frequencies. I think it's noise reduction playing a major part.
And, thanks for the comment about the review...appreciate that.
Mark
Boom brings up a good point. I hear the same thing you did with Linda's recordings. For example, her "Simple Dreams" album. I remember when I had the vinyl that it was an excellent recording but I was shaking my head when I got the CD because it sounded lifeless. Like you said. she sounds like she's in the background or singing through a towel or something. As I recall, the original was processed using the Aphex Aural Exciter which has something to do with using the secondary harmonic distortion of tubes and I wondered maybe that process didn't mesh well with the transition to digital, for some reason.
What helped tremendously was the Schiit Loki equalizer. I adjusted it to emphasize the upper mids and to a lesser degree the high frequencies and that really brought her voice forward as well as added clarity to all the vocals and instruments. So like Boom said, a bump in a portion of the frequency range could be responsible for the sort of changes you heard although I can't imagine an electronic device like that shifting things in a significant manner when it is supposed to be flat. In Linda's case I don't think noise is an issue because regardless of listening through speakers or headphones there's no real noise to deal with, it was just what I think is less than satisfactory recording quality.