Post by KeithL on Dec 8, 2020 13:14:25 GMT -5
I think a significant part of this depends on whether you view Roon as "a device" or "a program running on a computer".
If you view Roon as a separate device - you may expect for it to offer the option of making a full backup of itself.

However, many computer programs offer the option of making backups of only specific things, like the index, or the metadata.
This is equivalent to Dirac, or your favorite CAD program, offering an option of "backing up your data" or "backing up your projects".

But, if you want to make a complete backup of everything, they still expect you to use a separate backup program designed for that purpose.

I suspect that, from Roon's point of view, the index and metadata are considered to be "owned by Roon"...

But your music libraryis considered to be an external resource that Roon is merely accessing and managing...
This makes sense... especially since your library could reside on different drives, on different computers, and even on multiple networks...

And, in fact, your "library" could include content accessed through a streaming service...

I would personally be inclined to view Roon as a computer program...
And even something like a Roon ROC, which may at first appear to be "an appliance", as "a computer with a program preinstalled on it".

Therefore... I would consider the specific backup options the software itself offers...
But I would still expect to make my own backups of "the entire computer and data set" using separate backup software.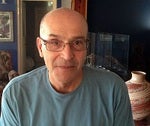 One of the reasons I like using Vortexbox as my server OS is it has a very efficient library backup routine built into it. All I have to do is click a button.
Read this (everything ROCK applies to Nucleus) help.roonlabs.com/portal/en/kb/articles/rock-storage-basics so you know where to point your backup software