Post by KeithL on Apr 4, 2019 0:36:48 GMT -5
I've got to agree with you there.
DSD is simply an an alternative digital audio storage format to the more widely supported PCM format.
DSD was originally developed for the SACD disc format, which was a commercial failure, but has now returned as an option for high-resolution audio file downloads.
Some audiophiles continue to believe that there is some inherent superiority to the DSD format... or that it is somehow "more like analog".
However, to be quite blunt, that idea was first started by Sony's original SACD marketing literature; DSD is a purely digital format - like PCM.
In terms of the technical capabilities and limitations of the format itself, DSD is actually very similar to PCM, although DSD files are much more difficult to edit or mix.
Compared to the 16/44k PCM used on CDs, the "single rate DSD" used on SACD discs has slightly wider bandwidth, but worse noise characteristics at very high frequencies.
(The information contained on an SACD disc is approximately equal to a 24/88k PCM digital audio file... and so falls between a CD and a 24/96k PCM file.)
Likewise, while formats like DSD x 2 and DSD x 4 are better than the original DSD format, they are merely comparable to higher bit rate PCM formats.
Some audiophiles insist that, in spite of the numbers, "DSD just sounds inherently better"...
However, since even the DSD and PCM layers on hybrid SACDs are mastered somewhat differently, it can be difficult to make a direct comparison between them.
Also, because the decoding requirements are slightly different, many DACs sound different when playing one or the other due to differences in the DAC circuitry.
What is worth pointing out here is that it is relatively simple to convert DSD files to PCM - in both hardware and software.
So, for example, you can set your Oppo or Sony player to play SACDs or DSD files, and convert them to PCM on the fly to send to your PCM-only DAC.
And, if you use a popular player, like Foobar2000 or jRiver Media Center, both can convert DSD to PCM on the fly on the way to your DAC, or convert the actual files themselves.
Therefore, if you have DSD files or SACDs that you want to listen to, you don't need "a DSD capable DAC"; you can simply convert them to PCM to do so.
And, yes, there are some audiophiles who insist that the DSD files sound better...
And, yes, because the formats are not directly interchangeable, there will always be a tiny and potentially audible difference introduced when one is converted to the other.
However, I have never been able to detect any significant difference between a DSD file and the exact same file after being converted to PCM.
(Note that I said "a
significant
difference": I sometimes notice a subtle difference between the original and the converted file; but I generally fail to find either one to sound
better
.)
HOWEVER
, and here's the important point....
It's easy enough to convert any DSD files that you have to PCM and see if
YOU
notice a worthwhile difference....
It's also worth mentioning that SACD
DISCS
have copy protection... so most players will only output SACD content as full quality PCM audio via HDMI... but not other digital formats.
However, this copy protection only applies to physical SACD discs; both commercial DSD file downloads and SACD rips can be converted or played directly.
So far MQA has failed to be widely accepted as a consumer format....
At the moment it's looking more like a fad than like "the next big thing in audio"....
The only place where MQA is widely used is by Tidal... and their software player client handles the important parts of the decoding there...
(WIth apologies to MQA fans, so far it remains a niche product, and we're unlikely to consider adding it to our products, unless it becomes much more widely used.)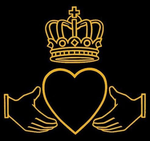 A company like Schiit doesn't offer DSD nor MQA and they seem to have an extremely successful line of DACs (I think the new MODI 3 is remarkable for $100).